Super Long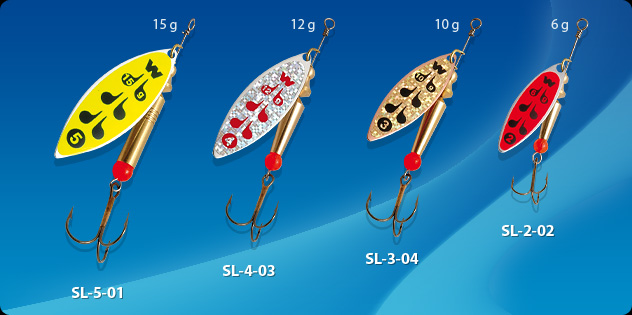 size rozmiar
2


42,3mm

3


49,7mm

4


56,6mm

5


63,7mm

weight (g) waga (g)
6
10
12
15
Super Long – extra long and slim blade, slow and close to body rotating. Perfect for deeper fishing when other spinners are not productive. Special tandem version – with two blades.
Bardzo długie i wąskie skrzydełko błystek Super Long wiruje w podobny sposób jak w zwykłym Longu, z tym że trochę wolniej. Super Longa można poprowadzić dzięki temu jeszcze głębiej, docierając w partie wód niedostępnych dla innych błystek. Obrotówki te występują również w wariantach z dwiema paletkami.
Available Colors
Red means fluo foil.
Dostępne Kolory
Czerwony oznacza folię fluo.